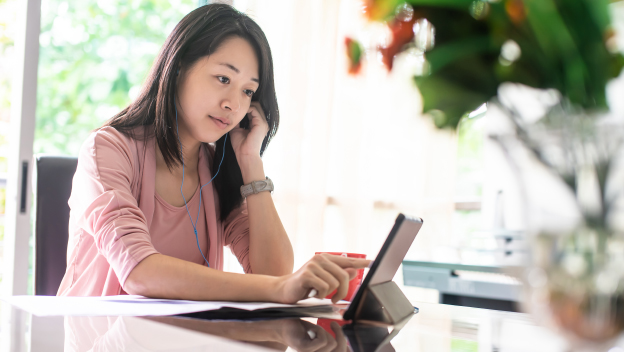 The coronavirus pandemic came so suddenly that we hardly had any time to prepare. Working adults had to begin working from home and students had to go through online university programs instead of attending physical classes. Fortunately, we have advanced education tools and technology to ensure virtual learning can go smoothly and effectively. Apart from taking advantage of online learning technology, here are other major benefits of enrolling in an accredited online university program.
Access to International Education Programs
The access to tertiary education through online learning makes it possible for students to access learning opportunities that are interactive as well as high in quality. Among the benefits of online learning is being able to access international education programs. You get the chance to be involved in leading discussions and learning with students from across the globe. Whether these education programs are according to your timezone or not, you can still be able to learn comfortably within your own space.
Learning Flexibility
Most enjoy the company of those who are well-versed in the happenings of the world. Going through the news online to gain some general knowledge could make you an absolute hit in conversations. You can have online contest quizzes for children as it is educational and fun. Besides that, debate sessions are also highly encouraged. Debating is essentially a healthy argument and one can gain information from the other during these sessions. These activities are great especially because little children tend to feel isolated with the current online learning transition.
Learn Online Classes
Virtual learning means that you get to decide how your learning environment should be in order for it to suit your needs. Some need peace and quiet whilst others would prefer some background noise. Besides that, you do not need to worry about beating traffic to get to class on time or getting a place to sit on the train or bus. Instead, you get to spend all that commute time studying in the comfort of your own home.
Gain Advanced Computer Literacy
In the world today, almost everything can be linked to technology. It is important to be computer literate to keep up with the world. Consider online education as a chance to learn to make computer literacy a second nature to you. For future career development and growth, computer literacy can make a big difference. You get to learn certain software, skills and shortcuts during your online degree program that can help you with your future career. With online learning, you can have more than just Microsoft Word and Powerpoint on your resume.
Employers Are Still Hiring Based on Education Degrees
Whether you achieve your degree online or through traditional physical classes, it is still considered an academic qualification and is valued by future employers. Many online students have to balance their education, job and household chores. Take note that there are employers who view this as an absolute positive. Employers need to know that their hires are flexible and can multitask if the need arises. Online degree holders can also potentially benefit from piquing the interest of employers as it shows that an online education means that the candidate is technologically skilled. This is particularly important as we cannot escape tasks that involve technology in today's world.
Based on all these benefits of online learning, you now understand that it is not anything to worry about. Completing an online degree program is still obtaining a legitimate degree certificate and it is valued. To equip your child with the best education possible, you need to start planning today. AIA Philippines' education insurance plans are a good start to plan your finances for your child's higher education needs.