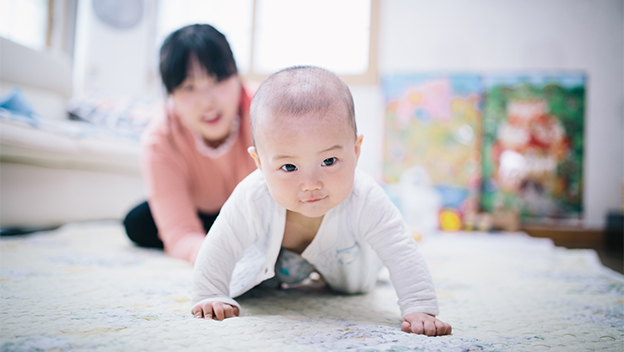 So, you've made it to your early 30s. Congratulations, you've officially been adulting for a few years now! You've had your fun while navigating the often rocky terrain of career, relationships, and life in general.
If you haven't already started, what better time for you to start preparing for your future than today? Whether you plan on retiring early (who wouldn't want that?), or want to protect your family with life insurance, there's a wide variety of AIA Philippines products that have you covered. Determine your top priority, and find the life insurance coverage that suits you and your plans best.
It can feel overwhelming and confusing at the start, but your future self will thank you. Read on to discover the different ways you can future-proof your life for the next few decades.
#1: Give your kids access to quality education
A recent study estimates that a typical Filipino family will spend PHP 1.86 million on tuition fees from pre-school to college. Setting aside public schools and state universities where tuition fees are waived or subsidized, you should expect a 10% annual increase in tuition fee expenses for private education.
You might take advantage of available scholarship options—whether it's merit-based, skills-based, or needs-based. Most will offer tuition discounts, some will also provide additional allowances. Make sure to do your research!
Or you could also opt for AIA Philippines' Future Scholar plan to send your kid to your dream school! It provides an education fund for your child once he or she turns 18, and also doubles as a long-term investment.
Tip: You don't have to wait until they're a certain age to avail of this plan—starting early gives you more opportunity to grow the fund!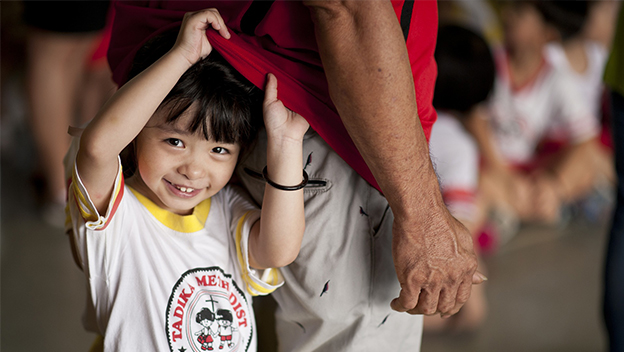 #2: Prepare for retirement
Does the word "retirement" get you excited for future adventures, or does it fill you with dread and anxiety? Do you have grand plans to travel the world, want to pursue your own business, or just go with the flow?
Whatever the case may be, you don't want to still be worrying about your finances when you reach that point. So how much money do you really need for retirement?
Consider your annual salary and how much you plan to spend during retirement. According to Cebu International Finance Corporation President Ruben Almendras, the required cash flow for a middle-class Filipino retiree is PhP 100,000 per month. Multiply this figure by the number of months you expect to live after retirement to determine the minimum amount you need to stay comfortable.
To help you achieve this, there are products like AIA Philippines' Future Protect that lets you grow your money while you're still working—you can get higher returns here than if you let your money stay stagnant in a bank savings account. Once you retire, you also get to choose when to start receiving regular cash pay outs.
It also doubles as a protection package for your family—in case anything happens to you before the chosen retirement age, your family will be taken care of and will receive family insurance benefits like regular cash pay outs.
#3: Prepare for emergencies
The cost of unexpected events—like an accident or debilitating illness—can quickly drain your retirement fund, forcing you to start your savings again from scratch. To keep your nest egg safe, why not get a life insurance plan customized to your specific needs?
Protection plans like AIA All-In-One safeguard against the most common emergencies. This specific solution protects you against four major risks, namely untimely death, accidents, disability, and critical illnesses.
You can also secure plans with superior health benefits! One such solution is AIA Philippines Critical Protect 100, which protects you from 100 critical illnesses like cancer, heart attacks, any many more, until the age of 100!

#4: Get on the fast-track to better health
The benefits of staying healthy extend far beyond yourself. Improving your health means you'll be there longer for your loved ones, too. With AIA Philippines' AIA Vitality program, staying healthy for your family won't feel like a chore.
AIA Vitality is an integral component of many AIA Philippines plans—this total wellness program rewards you for your healthy choices through exciting incentives at every milestone you reach on your health and wellness journey.
Every step you take towards living a healthier lifestyle—seeing a doctor, booking a workout at a gym, or even simply walking more—earns you points for airfare and hotel discounts, telco credits, and many more!
#5: All of the above
So you've gone through the list and find that all of these are indeed the benefits you didn't know you were looking for! The next step? Talk to an AIA Philippines Financial Advisor to get the personalized solution for a healthier, longer and better life for yourself and your family.