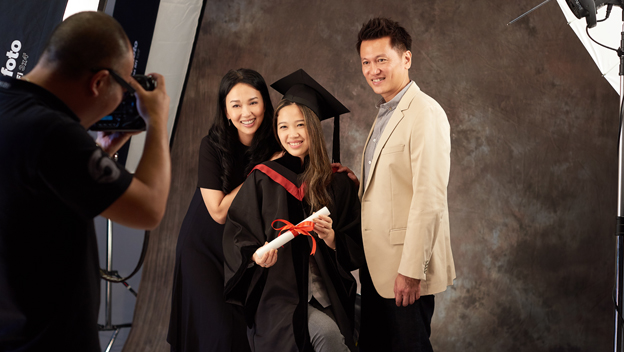 The new normal has brought a lot of huge change, especially to the education sector. With the global pandemic at large, sending your kids to school for lessons means potentially exposing them to COVID-19. Online education has now become the new normal way of learning, and parents are adjusting, too!
Parents play a more active role in their child's education now more than ever
Just a year and a half ago, most parents only need to worry about sending their kids to school, on top of making sure that they do their homework. The teacher used to do just about everything else.

Today, parents have to make an extra effort to provide a conducive learning space so their children can properly attend online classes. On top of that, they find themselves more involved with their kids' schoolwork too, effectively turning them into school teachers themselves
And because kids also used to learn important life skills from co-curricular school activities such as sports, debates, or other school events, parents have also become their own kids' coaches and classmates as they roleplay and recreate these activities for their young ones. It's indeed the new normal way of learning for both parents and kids.
Parents need to clearly define the difference between home and school-at-home
With the new normal way of learning being attending school from home, parents need to designate a "play area" and "work area" for their children. For instance, turn one of the rooms into a proper study room to be used only during school hours. This helps kids be acquainted with the concept of work and play. Once school hours are over, bring them to the designated "play area" for some fun and unwinding, emulating the after-school experience. The play area can be as simple as a small space with all their favorite toys waiting for them.

Secondly, parents can simulate the preparing-for-school experience for their children. For starters, have your child wake up in the morning as usual to follow their regular routine of washing up, taking a shower and eating breakfast before putting on their school uniform. Positive reinforcement is always good, so make sure to reward your child every time they successfully prepare for their online lessons on time, even if it's just simple praise. During lunch time, make a healthy and filling meal for them just like the food they can usually get from the canteen.
Parents need to allocate expenses for gadgets such as laptops and tablets
In order for your children to participate in online classrooms, laptops and tablets are now necessities, so parents should begin factoring this into their monthly commitments. There are also maintenance costs to consider, such as servicing and repair. If you have a strict budget to follow, focus on getting one that has a well-functioning webcam and microphone. If a keyboard is not needed at all, opt for tablets as they are more affordable.
The new normal has indeed put a lot of new things to worry about on parents' minds, that sometimes, it may be hard to plan for the future right now. But here's a thought: Your little ones are not going to do school from home forever – why not secure their future while they dance and play in front of the screen? And it doesn't even take a lot of effort!
Try Liv, a personalized financial calculator that helps you with useful recommendations based on your future goals and your current protection provisions – whether ensuring your safety, your children's health, or even their education! With a few clicks, you can have an idea how much you need to reach your goal as well as the right solution we can offer to help you reach it.

Need more help in securing your children's future? Click here to leave your details and we'll get in touch with you!