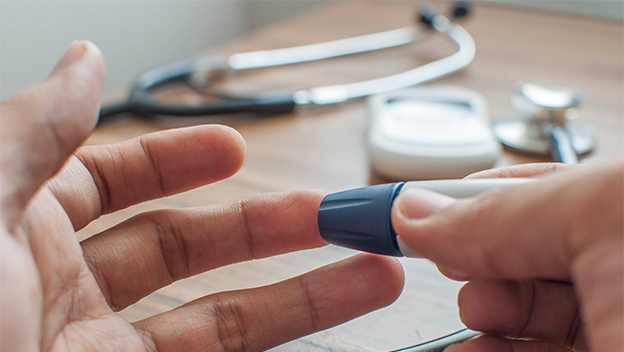 When it comes to health—and medical bills—even a moderate-sized emergency can be a huge burden for a family to bear.
Medical emergencies can drain your family bank account, especially if you're not financially prepared. When sickness or accidents strike a family member, it might take all of your family's resources to bounce back, restricting future opportunities along the way. Many people even appeal to relatives for assistance or make their children quit school just to be able to pay the bills.
Fortunately, early preparation can ensure that such drastic measures don't need to be taken anymore.

Emergency Fund: Laying the Groundwork
Start with an emergency fund, or a cash reserve that you can use for unforeseen events. This can help stop debt from piling up.
We're usually told that you need as much as six months' worth of family income in your family emergency fund. However,a recent study found that a six-week reserve of take-home income should be enough to start with.
If a medical emergency prevents a breadwinner from going to work, an emergency fund can supplement their family's daily needs until either the breadwinner can work again or other arrangements can be made.
With an emergency fund, you'll be way ahead of the majority of Filipinos—of whom only one in four report having any significant savings.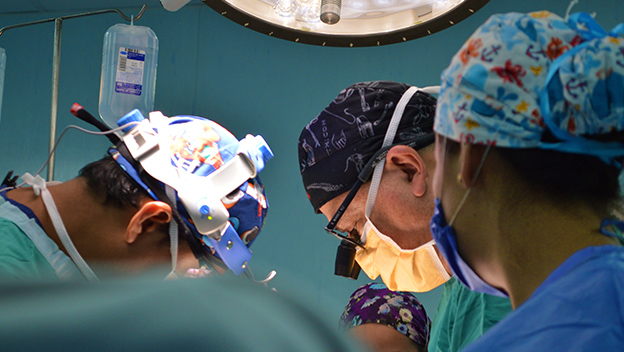 Insurance: Prepare for the Unexpected
Health insurance helps pay for medical expenses—hospital stays, tests, doctors' visits, and the like. Life insurance helps your family after you go—providing financial protection to loved ones you leave behind.
Most Filipinos put off getting insured, with an estimated 80% of Filipinos reporting not having any form of insurance. Many don't foresee the need, thinking they're too young to worry about their health. The problem with unforeseen medical emergencies is just that—they're unforeseen. It's easy to blow off the need until you actually need insurance.
Many would-be insurance customers complain about minimal coverage—most policies fail to cover the most concerning critical illnesses. Many health insurance plans also fail to cover people under 17 years old or seniors. No wonder many Filipinos think twice about insurance!
But not all insurance coverage is created equal. You'll find great coverage out there; you just need to look beyond the hype and into the actual benefits of the insurance products being offered.
For instance, if you're looking for broad coverage against potential critical illnesses, you might look at AIA Critical Protect 100, a plan that protects you or your loved ones from age 0 to 100 against 100 critical illnesses.
Breadwinners may be concerned about protecting others in their family; a joint health plan like Active Joint Critical Protect answers this need by offering coverage for two family members, whether it's your spouse, parent, sibling, or child. This policy also extends its coverage to any of the 10 most common covered critical illnesses, and it can also be used as life insurance.
For medical expenses, don't forget get covered by an HMO or get yourself health card. HMOs like MediCard Philippines, provide coverage through a network of accredited doctors, hospitals, or clinics.
Thinking of expanding your personal HMO coverage? Head on over to MediCard Philippines, one of the leading HMO companies in the country and now part of the AIA Philippines' family.
Regular Exams: It Pays to be Prepared
No matter where you are on your healthy lifestyle journey, securing insurance is a no-brainer: it protects you and your family from the financial burden brought on by an unexpected illness and/or medical emergencies.
Yes, insurance can be a major expense—but its cost can be defrayed by new types of insurance plans that offer incentives for taking regular medical exams and living healthier lifestyles. Take AIA Philippines' Active Health Invest Plus: on top of providing benefits for illnesses, accident coverage, and a health fund, the plan actually encourages you to pursue a more active lifestyle by offering rewards for healthy livingthrough the total wellness program AIA Vitality that's attached to it.
You'll be rewarded even for undergoing regular medical exams. As a AIA Vitality member, you can earn points by undertaking a health check or a nutrition consultation at partner establishments Hi-Precision Diagnostics and Makati Medical Center. These points can translate to discounts at lifestyle partners, special rates for check-ups, or freebies that'll make life easier.
Medical bills don't have to limit your options for the future or cripple your family financially. Check out AIA Philippines' portfolio of life insurance products that can help you stay afloat when the unthinkable happens.