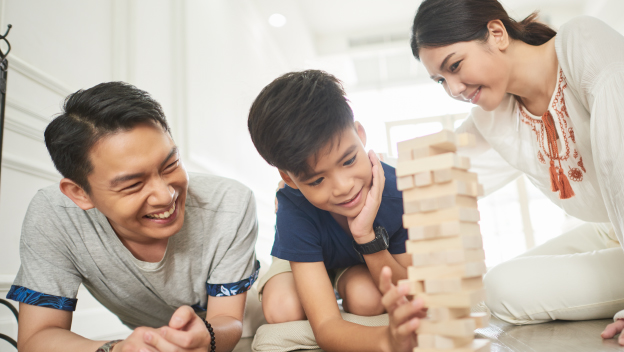 Does the thought of saving up for your child's future education overwhelm you? That's perfectly normal. According to Inquirer.net and eCompareMo, as of 2019 the average college tuition fee of State universities ranges from P10,000 to P50,000 annually. Meanwhile, the tuition fee for Private and Premier universities range from P80,000 to P200,000 and P3,800 to P55,000 respectively. While these may seem daunting, there are always solutions that can make things a little less difficult, such as an education insurance plan.
What is an education insurance plan all about? Read on to discover!
What is an education insurance plan?
An education insurance plan is essentially a life insurance plan that pays out a sum of money once your child enters college. It is also sometimes referred to as a child education savings plan. If the plan is unit-linked, such as AIA Philippines' Future Builder, expert fund managers will help grow your money through various funds. Most importantly, its life insurance component will be able to protect your child's educational future, should the unfortunate happen to you.
Here are the key things to look for in an education insurance plan:
Guaranteed Sum & Growth Potential
There are endowment policies and there are investment-linked policies. An endowment policy resembles a savings account with insurance benefits that promises a guaranteed sum upon plan maturity, while investment-linked policies come with long-term growth potential that will ultimately result in you getting more money upon maturity. A quality education insurance plan should be a harmony of both endowment and investment-linked policies. In the Philippines, one of the education insurance plans that has the best of both worlds is AIA Philippines' Future Scholar. It's an investment and life insurance plan that gives you guaranteed education benefits and long-term growth potential. In other words, you might get more than what you've been promised.
Plan Continuation Benefits
In insurance terms, plan continuation benefit means that the plan coverage will continue until maturity at no additional cost even when you're unable to continue paying because of death or total and permanent disability.

Flexible Payment Terms
An insurance plan that contributes to your child's education fund, much like other insurance plans, requires you to commit to a predetermined payment period. To some, this might make a child education savings plan unattractive altogether. However, there are always exceptions. In the Philippines, one of the education insurance plans famed for its flexibility in payment terms is AIA Philippines' Future Scholar, with the options to compress the premium into a short term of 5 years, or to pay regularly until the child reaches 17 years of age.
Now that you have learned to identify a good education insurance plan for your child, you should begin assessing your current financial situation to know how much money you will require for your child's tuition fees. Don't worry, as you don't have to go through this journey alone. Introducing Liv, your financial assistant on the go. By answering a few simple questions, Liv is able to help you determine how much you will need to save for your child's college tuition funds. Try it now!